Revelio causes something to be revealed when hidden.  Well, this new theme from Xan offers you the ability to do just that.  It's a theme that gives you so many options, you're going to have to get creative to make this your theme.   Standard features such as hidden ocd and text dock, but there is so much more that you can do.  What if I told you that  you can also hide the clock?  The date? Custom battery and signal meters?  Unique brand new custom icons?  Colorful?  Change the banner on top and bottom – separately.  Yes  hide it all, show it all….reveal what you want.  This is Revelio.  This is change. ( And maybe win one of 10 copies….read more to find out how)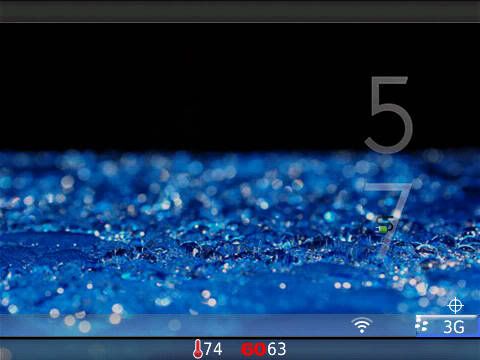 When you load up the theme, the default screen has every thing hidden.  All you will see is the notification banner which is a hot spot for messages, network which takes you to manage connections,  and custom battery and signal meters vertically along the right side.  That's it.  Now you can get creative and reveal what is hidden.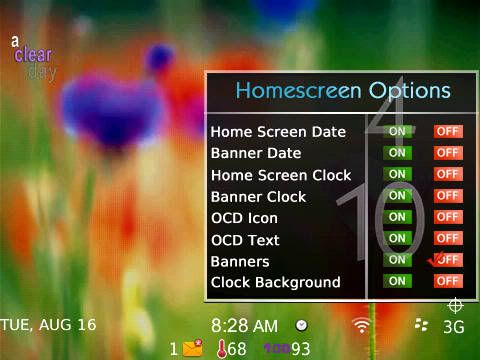 To bring up the HS options menu, hit Alt 1.  Scroll to the network (3G) and scroll up.  You will then be able to select any of the features you want.  Once you have chosen, scroll back to the 3G and hit Alt 2 to exit the menu.    As shown, you can show or hide just about everything!  @ clock and date options, banners on or off,  ocd text/icon on or off….the possibilities are endless.  Have them all or none at all.  Reveal your creative side and arrange the way you want.
If you selected to have the banners on from the home screen option menu, here's a very cool and different feature…To get to the banner menu, you must first exit out of the home screen menu – this is very important.  Then, hit Alt 3 and navigate back to the network and scroll RIGHT.  You will be able to select the highlight color of each banner separately.   Make them the same, or mix and match!   A unique idea, and would look great with any wall paper you choose!  Customize it the way you want.  Reveal colors or not – you can pick default which will make the banners semi transparent with not color.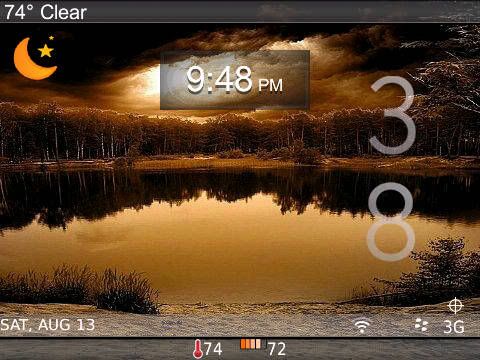 There is one more neat feature to mention…..not only can you choose to have the larger home screen clock to show with or without background, you can move it!  Place at the top of the screen or the middle.  The hot keys for this are Alt 7/8.     Also available is the tint feature for use with lighter wall paper. Use z/x for to activate/hide.  So you get the idea?   With Revelio, reveal your personality, your ideas.
To show this colorful and again very different dock, use space and escape to hide.  The apps are user defined using position 2-7 from the application screen.  The highlighted app will turn to a pale blue color so you know what app you are focused on.   The OCD slot uses app 1, and is a hot spot.  All the items you turn on are hot spots for that particular app.  Very user friendly.  You can access quite a bit from your home screen, which I know a lot of people enjoy.     I've seen this theme being developed and know how much time Xan has put into it.   All the svg is hand coded which makes for smooth function.  With every theme she develops, there is always that little bit of difference, the little bit of change that makes you want all her themes.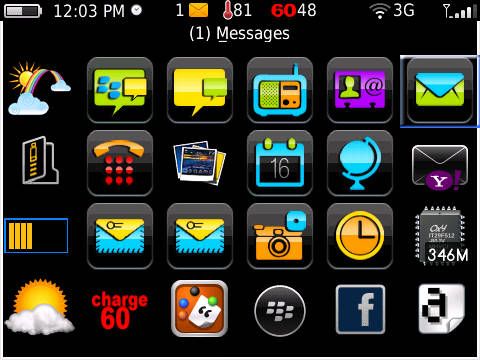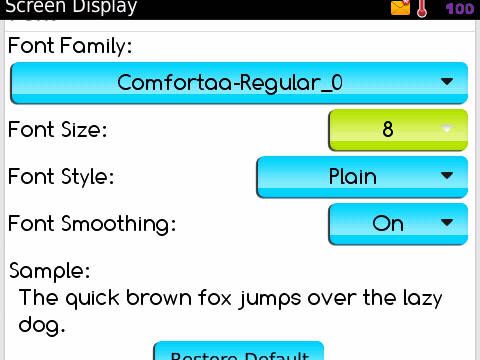 Talk about colorful!   The icons are custom made by Xan herself and they look awesome.  What a welcome change from the usual OS6 or 7 icons.  There is no doubt that you can see what you're focused on with these!  And the color scheme is also a pleasant change.  Love the bright blue color and lime green focus, which when you click turns orange!   Creative.  Just like you can be with Revelio.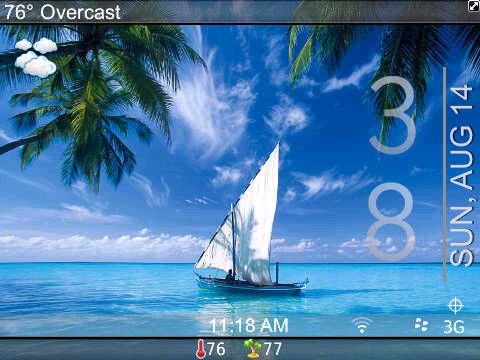 Revelio is very wall paper friendly as you can tell, and with the ability to change what you like, even more so.   I think this theme is outstanding and will be in my rotation for a long time.   This is showing the home screen date and banner clock, OCD and OCD text with default banners.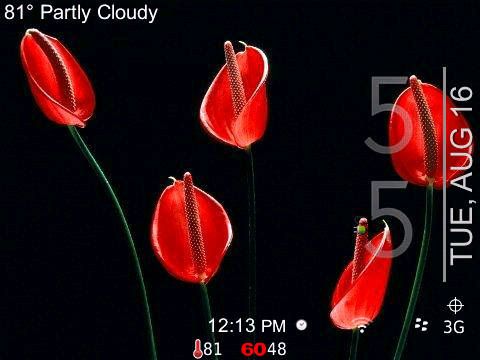 Yet another configuration.   You can get as creative as you want.  Revelio causes things to be revealed that are hidden.  And you get to decide what that is.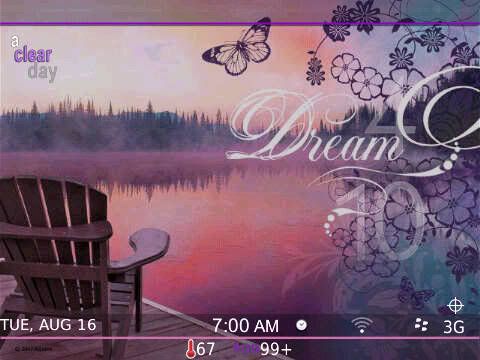 Revelio is a theme that will soon become a favorite of yours I'm sure.   It has all the elements that a good functioning theme should have, plus a whole lot more.   Xan's last few themes have been instant hits, and this one will be added to that list.   I recommend you get this theme, it's a labor of love and I was glad I got a chance to be in on part of the developing of this theme.  To win one of 10 a copies please make 3 NEW posts on the forum and comment here on the blog!   Winners will be contacted.    Revelio is available for  OS 5 and OS 6 for Bold and Torch devices.  You can get it  here for only $2.49.   Well worth the price for a theme that allows you to show your personality.   Creative.  Fun.  Function.   Find your hidden Revelio.